About Our Calhoun Landscaping Company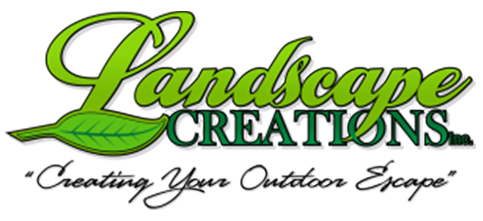 Landscape Creations, Inc. has been providing high quality landscaping services to homeowners in Calhoun and the surrounding areas since 2004. Our professional landscapers know what an important part of your home your landscape is, so we always provide you with the highest quality work and craftsmanship possible. Our only goal is your complete satisfaction, and we'll do whatever it takes to achieve that.
Our History
When our Calhoun landscaping company began, co-founder Andrew was in his second year at North Metro Technical College (Chattahoochee Technical College) where he was working toward a degree in horticulture. His younger brother (and co-founder) Josh was in the eleventh grade at Calhoun High School. They learned that a local Landscaping & Lawn Care business was dissolving, and although they were still young and in school, the Davis brother decided to seize the opportunity and purchase the company to launch their own small landscaping company.
Landscape Creations, Inc. was no larger than a two or three man operation with a truck and a trailer when they began, but as time went on and efforts were strengthened, the business grew. Each year, it got bigger.
More than a decade later, we're a full-service landscaping company with over a dozen employees and a vast array of landscaping services. From landscape design to lawn maintenance; sod installation to complex irrigation systems; and even pond, waterfall, and patio design and construction, the Davis brothers can do it all—no job is too big or too small.
The professionals at our Calhoun landscaping company are more than happy to help get your yard in order for springtime, and we can also help with large-scale, challenging projects.