Blue Ridge Landscaping Company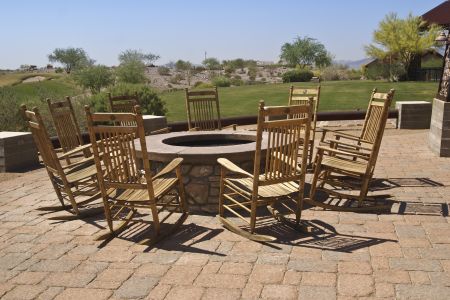 Your home's landscape is one of its most important features—it's a living and growing aesthetic element that is also a first impression for the rest of your home, and keeping it attractive, comfortable, and healthy is a huge priority. At our Blue Ridge landscaping company, our professional landscaping contractors can make sure that your home's landscape, lawn, or garden is always in the best condition possible. No how large or small the job you need done is—whether it's seasonal clean-ups or a brand new landscape design and installation—we'll always make sure that you're receiving the highest quality craftsmanship and most professional customer service possible.
Our professionals have been providing our landscaping services to home and business owners in the Blue Ridge area since 2004, when we began as a simple two-man operation, and we've since grown into a large-scale, full-service landscaping company. We work directly with every one of our clients to custom-design their landscaping projects, ensuring that our services are tailor-made to fit all of their needs.
Call you Blue Ridge landscaping company today with any questions you have about the services we provide, or to schedule an appointment or consultation, and we'll be looking forward to working with you.
Blue Ridge Landscape Design
At Landscape Creations, our goal is to provide every one of our customers with the landscape of their dreams.
At the beginning of each landscape design job we work, we discuss the project with the client to determine their precise goals for the outcome. We design the new landscape based on our customer's specifications, and we do whatever it takes to ensure the new landscape design is a perfect match for their Blue Ridge home, their time-frame, and their budget. We'll give you our professional advice and opinions about the new design, but we'll leave all of the final decisions up to you.
After all, we may be landscape design experts, but when it comes to your home, you're the only expert there is.
Our professionals will do whatever it takes to create a landscape that is totally comfortable and attractive, and we'll be available to provide you with any maintenance services you might need after the job is complete.
Blue Ridge Stonework and Hardscaping
Adding stonework and hardscaping features to your Blue Ridge home's landscape or garden is one of the best ways to create a distinctive and sophisticated appearance, and these features can also be very functional. Whether you're adding a new patio or fire pit, or you'd like to build a retaining wall, our professionals will get the job done with high quality materials and high quality work. We'll also make sure that these new additions to your landscape are aesthetically integral to the rest of your home's architecture and landscape design.