Calhoun Landscaping Company Client Reviews and Testimonials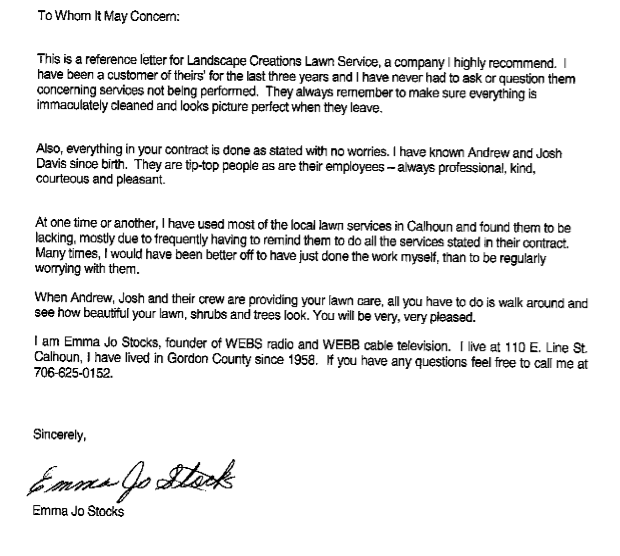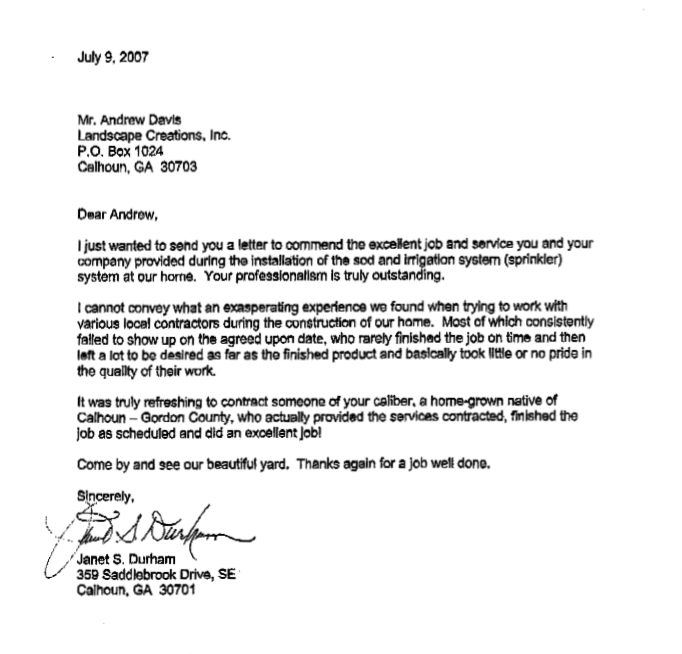 Andrew with Landscape Creations is the best!!! They insured that my project was completed in a timely manner. Every effort was made by Andrew to insure I was happy and satisfied with each and every step of my project as we progressed. He personally made sure it' was done right!!!!! He is a gentlemen, respectful, and honest. I am so glad I chose Landscape Creations to recreate my backyard area. I would not hesitate one moment to recommend them to make your landscape dreams come true!!!
I am beyond happy with our landscaping! Andrew went above and beyond to make sure I was happy with the plans for our project. They were fast, efficient, courteous and very hard working! I will recommend them to everyone that I know. You can't go wrong using Landscape Creations!
Landscape Creations does it all! They are a phenomenal company... if you need landscaping done in Calhoun or the surrounding area don't hesitate to contact them! They are hands down best company in the area for landscaping. The owners are extremely hardworking and will go out of their way to make sure the customer is pleased.