Ellijay Landscaping Company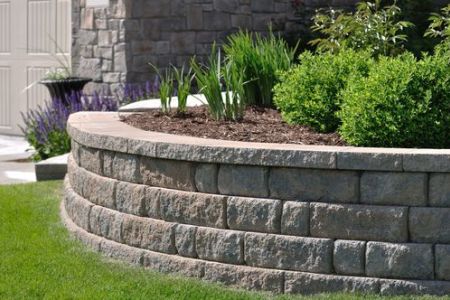 Keeping your home in great condition, on both the inside and out, is a huge priority--your home is the biggest and most important investment you'll probably make in your life, and it's a huge part of the lives of you and your family. At your Ellijay landscaping company, we work to ensure that your landscape is in great shape and is as attractive and comfortable as possible at all times. Whether you need a brand new landscape design, are adding water features to your landscape, or just need lawn maintenance services, our professionals will be ready to give you the highest quality craftsmanship possible.
Landscape Creations, Inc. has been providing our services to home and business owners in the Ellijay area since 2004. Our company started as a small two-man operation, and we've grown since then into a large, full-service landscaping company. We work with all of our clients directly to design their landscaping projects, and we'll always guarantee your complete satisfaction with the products and services that we provide.
Give us a call today to schedule your appointment, or to ask any questions you may have, and we'll be looking forward to working with you.
Ellijay Landscape Design
At you Ellijay landscaping company, we strive to help you make your landscaping dreams a reality.
The first thing that we do at any landscaping design job is discuss your goals for the project with you. Then, we'll work on the design of your landscape, making sure that it's tailored to your hopes, your budget, and your Ellijay home. We'll always give you our professional advice and opinions, but we'll also leave all of the final decisions up to you.
We understand that even though we may experts when it comes to landscape design, you're the only expert there is when it comes to your home.
We'll do whatever it takes to create and install a new landscape design that's perfect for your home, and we can also take care of any maintenance services that you may need after the job is complete.
Ellijay Stonework and Hardscaping
If you're looking to give your Ellijay home's landscape a distinctive appearance, there's no better way than to add stonework and hardscaping features, which can be both extremely attractive and very functional. And regardless of the size or scope of your stonework and hardscaping project, we'll provide you with the highest quality craftsmanship possible.
We'll help you design your new stonework and hardscaping features so that they're a perfect addition to your home. We'll make sure that the new features match both your home's current architectural design and the design of your landscape.