Seasonal Cleanup Landscaping Service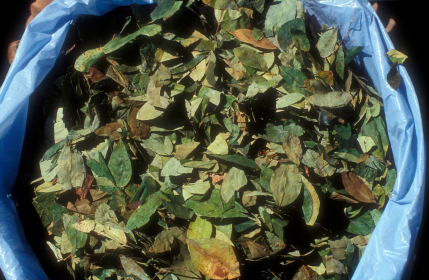 The leaves fall in the fall season, right? Sure, and in some places they keep falling on into the winter months, through spring, throughout summer, and back into the fall season again. It's never ending to clean the yard of leaves, tree branches, twigs, and other debris.
It can be so frustrating to sweep acorns and leaves off the patio, only to find them there again the next day. If you have this type of landscape, you know what we mean. The biggest reason this happens is because the leaves blow in from the rest of the yard after you've blown or raked them away from the house.
A seasonal cleanup can be done any time of the year as long as the weather allows. Getting all those leaves off the property will keep them from blowing back onto the porch or driveway.
Instead of constantly dealing with the problem yourself, you can call a Calhoun landscaping company for a seasonal cleanup. At Landscape Creations, Inc., we understand how frustrating it can be to keep the debris off the patio, entryway, and driveway. We can help you with a thorough cleanup that gets rid of the debris so there's plenty of time between cleaning the patio.
Problem With Falling Tree Twigs & Branches?
Trees have a natural way to renew new growth. Over time, dead branches will start to drop from the trees a little at a time. The dead foliage must come off, so down it goes onto your nice, clean landscape. Sometimes storms will bend a tree so badly that parts of it will die off. New growth usually occurs, but over time the damaged parts start falling off.
The best way to prevent dead tree branches, twigs, and leaves from constantly littering your lawn is to trim those damaged branches off before the tree starts to take care of them naturally. Tree trimming and bush trimming should always be done for the health of the greenery on your property.
What To Expect With Seasonal Cleanups
Landscaping services vary from company to company. At Landscape Creations, Inc., we can tailor your seasonal cleanup to suit any need. Just call us for more information. We'll be glad to answer your questions. In general, we offer:

Basic cleanup & debris removal
Lawn dethatching
Overgrowth removal from landscaped beds
Mulch replacement & bed refinement
Weed control measures
Mulch installation
Fertilizer application
Repairing snow plow damage