4 Reasons To Invest In Professional Lawn Care This Summer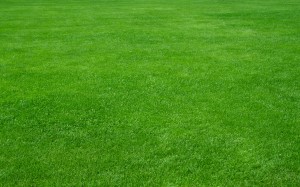 The extra heat of the summer can take a very heavy toll on your lawn. The higher temperatures in combination with the drier conditions and the extra activity that most lawns see during the summer months can very easily leave your lawn looking dull, lifeless, and just worn out. In order to keep these problems at bay and to keep your lawn looking great, one of the best things you can do for your lawn is to invest in a professional lawn service this summer. Here at Landscape Creations, Inc., our team of experienced lawn maintenance professionals can put your lawn on a regimen that will ensure it continues to look its best all summer long, giving you more free time to actually get out there and enjoy it with your family as opposed to working on it. There are a number of great reasons to invest in a professional lawn maintenance service, and to aid you in the decision of whether or not it is the right investment for you, we have taken the time to put together this short list detailing some of the more prominent benefits to doing so.
Extra Outdoor Activity
If you have kids, summer is the time of year where they are going to be at home the most, and that means extra time spend playing outdoors. While this extra activity is fun, it can also wind up causing a good deal of extra wear and tear on your lawn. With the proper lawn maintenance regimen, however, much of this damage can either be mitigated or repaired so that your lawn continues to look beautiful all through the coming months. With the help of our team of professionals, you lawn will get the fertilization and aeration treatment it needs to help it stay healthy this summer, even with the increased amount of additional foot traffic.
Curb Appeal
If you make the decision that this summer is going to be the time you finally sell your home, you are going to want to make sure that you take all the necessary steps to maximize your home's curb appeal, and part of that comes in making sure that your home's lawn is properly maintained. Having a well maintained lawn and landscape can give your home a significant boost in both curb appeal and actual value, letting you get more for your home that you might otherwise be able to. A bright, healthy lawn will go a long way towards attracting potential buyers and making a good impression on any guests.
Stop Weeds & Pests
If you don't have a properly treated and prepared lawn, your home's landscape could be at serious risk of invasion by both weeds and pests. Crabgrass in particular can be quite damaging to the rest of your lawn as it is both invasive and aggressive, and robs the rest of your lawn of much needed nutrients. Fire ant control is also an important factor to take into account. Fire ants can be a hazard to you and your family, especially if you plan to spend anytime at all on your lawn this summer, and their mounds can be an eyesore on what would otherwise be a beautiful landscape. Hiring a professional service will ensure that your home is well protected against invasion from both weeds and pests, so that you and your family can focus on other things this summer.
Protect Your Lawn From Disease
Warmer temperatures also present the ideal conditions for a number of different harmful lawn diseases to take root. With the help of a team of experienced professionals, however, your lawn will get the proper balance of nutrients and the right level of drainage to keep these issues from occurring.